Rheumatoid Arthritis Symptoms
Lots of Rheumatoid Arthritis Symptoms like fever, swelling in joints, pain and redness are described in modern medicine. But Ayurveda has categorized all the signs and symptoms of Rheumatoid Arthritis very minutely and Astang Ayurveda manages the disease taking the Ayurvedic concept into consideration.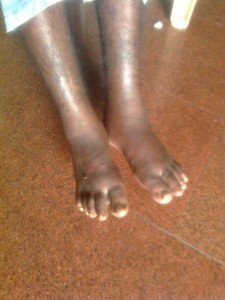 According to modern medicine rheumatoid arthritis is characterized by pain, swelling, redness and tenderness of small and big joints. Morning stiffness is mostly experienced in the small joints of legs, which subsides with time. The pain shifts from one joint to other. It aggravates and remits alternatively and irregularly. Small joint pain and stiffness is the cardinal symptom. Loss of appetite, low grade fever, muscular pain along with joint pain, loss of energy and spirit are observed in a rheumatic patient. RA symptoms
Rheumatoid Arthritis Symptoms – Ayurveda
Ayurveda has categorized the sign and symptoms on the basis of time, stage and involvement of active principles like vata, pitta and Kapha. RA symptoms
Presuming factors (Poorva roopa): When the toxins in the body are aggravated by their own reasons, some presuming sign and symptoms are observed before the onset of rheumatoid arthritis. Shining of skin, silkiness or roughness, heavy sweating or no sweating, loss of lust, burning sensation, itching in calf, thigh, shoulder, hand, foot joints etc, flickering, pain, weakness, letharge, decrease in pace of activities, heaviness, sensory loss, cutting and throbbing pain, occurrence and remission of signs and symptoms alternatively may be considered to be some of the presuming factors of rheumatoid arthritis. RA symptoms
What are the Signs and symptoms of RA?
Signs and Symptoms of Rheumatoid Arthritis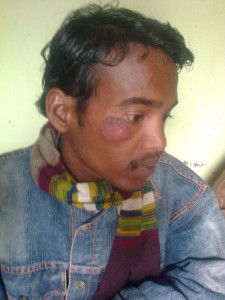 Signs and symptoms (Lakshana): Gradually the toxin causing rheumatoid arthritis spreads slowly all over the body like the poison of a rat. Superficially it may cause some ailments in the skin. As a deep invasion it creates inflammation, cutting and spasmodic pain and stiffness in bone, joint and bone marrow and immobilization and deformity of all joints of body. Rheumatoid Arthritis-Signs-Symptoms
As a vata predominant rheumatism it includes symptoms and sign like excessive pain, flickering, tenderness, dull coloured dry and rough skinned inflammation, frequent recurrence and remission of the symptoms, cramping and shortening of ligaments of joints, whole body stiffness, distraction to cold, and tremor. It aggravates on exposure to cold, air, rain. Rheumatoid Arthritis-Signs-Symptoms s 
As a pitta predominant rheumatism, burning sensation, loss of witness, sweat, occasional loss of sense, hallucination, thirst, untouchable pain, redness, inflammation, burn and excessive temperature are observed. Rheumatoid Arthritis-Signs-Symptoms
As kapha predominant rheumatoid arthritis, heaviness, feeling of putting on a wet blanket, oily skin, cold with pain, itching and mild to moderate pain is experienced by the patient. Rheumatoid Arthritis-Signs-Symptoms
Some mixed signs and symptoms of the three are also observed. Rheumatoid Arthritis Symptoms
For best Rheumatoid Arthritis treatment call in +91 9437055021/ +91- 7008176012/ 0674-2352797.
Written By:
Dr A P Nayak.
You can Contact our Astang Ayurved hospital at Bhubaneswar, India 751020 phone @ 07008176012, 09437055021, 0674-2352797 or email to @ drapnayak@gmail.com, info@astangayurveda.com.
Signs Symptoms of Rheumatoid Arthritis is vital. Ayurveda narrates Rheumatoid Arthritis-Signs-Symptoms .
Rheumatoid Arthritis Symptoms