Piles Care
Astang Ayurveda provides Ayurvedic treatment for piles, fistula and fissure and other ano-rectal diseases. Piles and fistula Ayurvedic treatment can be achieved by Ayurvedic medicine, ksharasutra and laser piles surgery. Fistula Ayurvedic treatment by ksharasutra is a noble gift of Ayurveda to the human society. Both Ayurvedic medicine and surgery treatments are available at Astang Ayurveda Piles Care.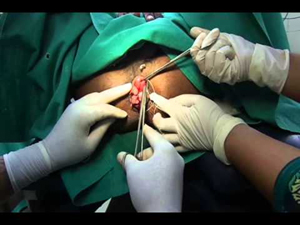 FAQs
1. Are piles, fistula and fissure different?
Ans: Yes, they are different. They have one thing in common, they are ano-rectal diseases caused by wrong food habit and lifestyle.
2. Is surgery essential for fissure, fistula and piles treatment?
Ans: No, it is not always essential. There are certain stages which cannot be managed by medicine. By that time surgery is unavoidable.
3. What type of surgery is practiced?
Ans: Ksharasutra(medicated thread) is the most popular Ayurvedic surgery for ano-rectal diseases. This surgery process is called trans-fixation and ligation. Along with laser piles surgery is available at our hospital.
4. Is Ksharasutra treatment successful?
Ans: Yes, ksharasutra treatment is very effective and reliable for fistula surgery, piles surgery and fissure surgery.
5. Who is the doctor for Ayurvedic medicine and surgery?
Ans: The department of medicine and surgery are different for medicine and surgery treatment respectively. So, the doctor of medicine and surgery are different. The surgeon is having a Master Degree in Ayurvedic surgery and a specialization in ano-rectal surgery.
6. Is it required to get admitted into the hospital for a piles or fistula surgery?
Ans: Yes, in most of the surgery cases the patient has to get admitted for a short period as advised by the surgeon. We provide room and food to the patient and his/her attendant. For accommodation click here.
7. Where is hospital situated?
Ans: Astang Ayurveda Hospital is situated at Pokhariput, BDA Colony, Bhubaneswar, India. Find Hospital Location
For effective Piles Care, you can Contact our Astang Ayurved hospital at Bhubaneswar, India 751020 phone @ 07008176012, 09437055021, 0674-2352797 or email to @ drapnayak@gmail.com, info@astangayurveda.com.