Allergy Management
Astang Ayurveda not only provides Ayurvedic medicine and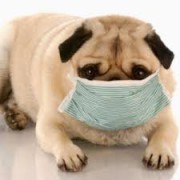 Ayurveda Panchakarma treatment for Allergy Management, but also teaches the natural way to control allergy, fight with allergy symptoms and prevent them. Allergy is considered to be incurable by modern doctors. Along with anti allergic drugs do have lots of adverse effects over the body. There are good Ayurvedic allergy treatment available in India. Skin allergy treatment and dust allergy treatment is a concern in industrial area.
Allergy is like the nature. It is told in Sanskrit that "nature of a human being can never be perished. Sometimes it is changed but very slowly". Likewise it is very tough to change the allergy. It is changed with time, on change of climate, change of hormone with aging process.
What is Ayurvedic management of allergy?
What is diet and nutrition for skin care?
Allergy Management
There are different types of allergies like skin allergy, respiratory allergy, cold allergy, dust allergy, food allergy, throat allergy etc. Now a day a good number of allergic tests are available in the market. But it is the patient who can find out the allergen factor and inform to the doctor.
In modern medicine there are many anti-allergic drugs (anti histaminic)  which calm down the allergic activities for a small period of time. But it is not a long term solution.
At the other side some of the anti histaminic drugs do have sedative effects, prolonged intake of which may have permanent sedative effects over the nervous system. Gradually the patient enters into a stage of depression, drowsiness, neuropathy, loss of memory, loss of intelligence and ready witness, bowel insufficiency, sleeplessness (insomnia). Side effects of anti allergic drugs are grave matters of concern.
Natural way of life and handling allergy is today's objective.
You can Contact our Astang Ayurved hospital at Bhubaneswar, India 751020 phone @ 07008176012, 09437055021, 0674-2352797 or email to @ drapnayak@gmail.com, info@astangayurveda.com.
Ayurvedic allergy treatment