Erectile Dysfunction Ayurvedic Treatment
Find Best ayurvedic treatment for ED (erectile dysfunction)sexual disorder problem. The total herbal clinical solutions at Aphrocare Clinic , a division of Astang Ayurveda, Bhubaneswar, provides natural remedies and medicines for Ed  problem. erectile dysfunction ayurvedic treatment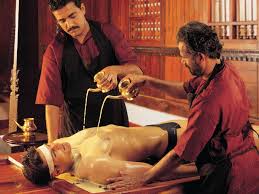 Ayurvedic Treatment for Erectile Dysfunction
Erectile Dysfunction (ED) Treatment is a regular practice India. As ayurveda is the Indian system of medicine, ED treatment in India is conducted mostly by Ayurveda. Find best solutions of the disease in Bhubaneswar, Odisha. Lots of sex doctors, traditional healers, folk medicine sellers work over this. Aphrocare at Astang Ayurveda brings an end to the search of sexologist in Bhubaneswar. Most of the sexologist in India understand that masturbation and excessive seminal discharge are the only reasons. But as we discussed earlier in the other page there are a number of reasons behind it. So there should be different treatment for different people in different condition.
What is erectile dysfunction and its causes?
Erectile Dysfunction Ayurvedic Treatment
Before going to its treatment we should have a look over the causes. We find that there are lots of reasons behind it. They are-
Aging
Excessive indulgence in sex
Polygamy (Practice of sex with multiple ladies)
Excessive masturbation
Urinary infection
Poor hygiene
Untidy living style
Excessive Age gap between both spouse
Stress and strain
Failure carrier
Disturbed family life
Obesity, Cardiac problem, Diabetes, Arteriosclerosis, Thyroidism etc.
Traumatic injury.
Low testosterone and many more.
Ayurveda tries to root out the problem. In the course, it tries to find out the causes and treat the patient rather than the disease. We mentioned everywhere that Ayurveda considers all sorts of sexual dysfunction to be "Sukravrita Vata Roga". So ther is requirement of treatment of Sukravaha srotas, Vata dosha and Manobaha srotas. As Erectile Dysfunction is mobilized by sensory pleasure, it is clear that Ed is a matter of body and mind. That is why the rehabilitation of Manobaha srotas and Vata is highly required. erectile dysfunction ayurvedic treatment
Treatment at Astang Ayurveda Hospital
We at Astang Ayurveda manage the dysfunctional erection and other sex disease by our aphrodisiac department. The department is named Aphrocare, which is a revolution. It conducts the treatment with  natural medicine and Ayurveda Panchakarma treatment. Most importantly we hammer over the reason behind the disease.
Ayurvedic Treatment for ED
Written by Dr A P Nayak
Related quick view:
You can Contact our Astang Ayurved hospital at Bhubaneswar, India 751020 phone @ 07008176012, 09437055021, 0674-2352797 or email to @ drapnayak@gmail.com, info@astangayurveda.com.
ayurvedic treatment for erectile dysfunction
permanent ayurvedic cure for erectile dysfunction,

erectile dysfunction ka ayurvedic ilaj