PIVD-Prolapsed Inter Vertebral Disc-IVDP
PIVD or Prolapsed intervertebral disc is a common problem in modern days. Some times it is called IVDP. It take  place at any level in-between two vertebrae of the spine or back bone. Mostly disc prolapse at low back and neck frequently seen and are matter of concern. PIVD leads to different diseases like lumbar spondylosis, disc herniation, slipped disc, disc bulging and sciatica. PIVD Prolapsed Inter Vertebral Disc IVDP
Astang Ayurveda a leading hospital in the field of traditional Ayurveda Panchakarma at Bhubaneswar. It provides ayurvedic treatment for back pain, PIVD-Prolapsed Inter Vertebral Disc-IVDP. Traditional approach to disease of spine, diagnosis, ayurveda panchakarma treatment, ayurvedic medicine, diet, nutrition and life style of back bone disease and prophylaxis is our regular practice. PIVD Prolapsed Inter Vertebral Disc IVDP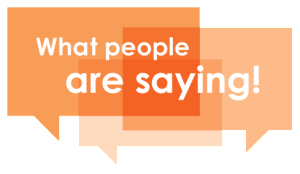 What is PIVD (Disc prolapse)? What happens in PIVD? What is the importance of Low Back?>
What causes PIVD? What are the signs and symptoms of PIVD?
What is the treatment protocol of PIVD in Ayurveda?
What is the opinion of Ayurveda and Modern Medicine on PIVD?
How does Ayurveda Panchakarma prevents compression? What do we do at Astang Ayurveda?
What is the importance of Low Back?
— Low back is the site of strength that keeps the
human being erect.
— Low back is the sight of Muladhara chakra (earth) , Swadhisthana Chakra (water), Manipura chakra (fire).
— Low back is the site of sacral nerve plexus.
— Low back is the site of Vayu (Vata). (Pakwashaya, kati, sakthi, srotrasthi sparshanendriyam)
— And Vayu is powerful, unlike kapha and pitta.
— Sciatica, the largest nerve is originated from the lumbar plexus.
PIVD Prolapsed Inter Vertebral Disc IVDP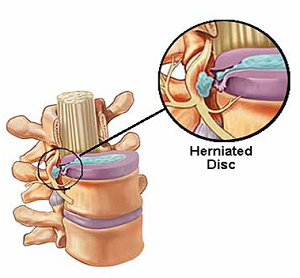 PIVD is protrusion of pulpy inner material of an intervertebral disc through the fibrous outer coat causing pressure on adjoining nerve roots, ligaments etc.
Actually what happens in PIVD?
The spine or back bone is comprised of number of vertebrae which are placed over one another with support of inter vertebral disc. The disc is filled with a pulpy matter surrounded by a fibrous sheath. When the gap between two vertebrae is reduced due to some external or internal reason the inner matter is compressed and prolapsed at a soft part of the sheath. That causes pressure over the adjoining nerve roots and ligaments giving rise to pain, low back pain, sciatica pain, lumbar pain, lumbar spondylosis, stiffness, swelling, numbness, dysfunction, muscle wasting, burning sensation etc.
Written and edited by Dr A P Nayak on Dt 30.11.2015
Revised on  : Dt 30.04.2018
Related quick view: 
You can Contact our Astang Ayurved hospital at Bhubaneswar, India 751020 phone @ 07008176012, 09437055021, 0674-2352797 or email to @ drapnayak@gmail.com, info@astangayurveda.com.
PIVD-Prolapsed Inter Vertebral Disc-IVDP
Best PIVD Treatment, Ayurveda Hospital, Bhubaneswar, Odisha.
Best Ayurvedic PIVD treatment, Balangir, India