Migraine | What is Migraine headache?
Migraine is the second most common type of primary headache after tension he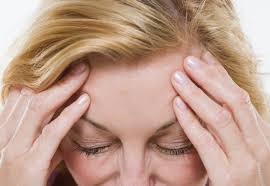 adache. It is a headache with throbbing pain that is usually worse on one side of the head. It affects children as well as adults. Before puberty, boys and girls are affected equally. But after puberty, more women than men are affected. The male and female ratio will be approximately 6:18.
What are its triggers and symptoms?
This headache is associated with the bad gastro intestinal status. A case of hyperacidity, peptic ulcer may have headache. The headache exaggerates on empty stomach. It subsides after taking food, or committing a vomit.
This disease is very well managed by Ayurveda medicine and Ayurveda Panchakarma treatment at Astang Ayurveda in Bhubaneswar. Most of these patients, now a days prefer Ayurveda medicine to modern medicine. Ayurveda medicine has least after effects. It gives a sustainable relief  to the patient. Ayurveda helps non-recurrence of migraine. Also the hangover of in take of medicine does not exist. Also there are numbers of home remedies for its treatment.
Let us learn-
What causes this disease? Whether it is just a headache or any other fact is associated with it?
What is its treatment in Ayurveda?
You can Contact our Astang Ayurved hospital at Bhubaneswar, India 751020 phone @ 07008176012, 09437055021, 0674-2352797 or email to @ drapnayak@gmail.com, info@astangayurveda.com to take appointment of our experts Ayurveda doctors in Bhubaneswar.
Treatment, cure, body Massage in bhubaneswar,