Psoriasis Ayurvedic Treatment
For the Psoriasis Ayurvedic Treatment and other skin diseases like eczema, vitiligo, dermatitis we practice traditional Ayurveda panchakarma treatment at Astang Ayurveda with a specialized approach to the disease, the cause, the signs and symptoms, the life style for psoriasis patient, the psoriasis diet and nutrition and the Ayurvedic medicines which brings success to the doctor and happiness to the patient. But question arises "what is psoriasis".
What is Psoriasis?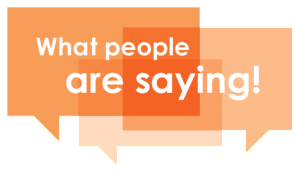 What is Diet-Nutrition- life style for skin disease?
Psoriasis Ayurvedic Treatment
• According to Ayurveda psoriasis comes under four types of skin diseases which are Vata-Kaphaj diseases.
• They are Eka kustha, Kitiva, Vipadika, Sidhma.
• They can be compared with plaque psoriasis, guttate psoriasis, plantar and palmar psoriasis, erythrodermic Psoriasis.
Psoriasis Ayurvedic Treatment
• Ayurveda provides internal medicine treatment and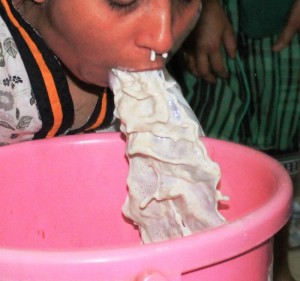 detoxification program (cleansing)  for psoriasis treatment and  cure.
• Ayurveda understands that elimination of toxins from the body, can achieve the target of psoriasis natural treatment.
• For that, Panchakarma treatment like intake of medicated ghee (sneha paana), vamana(vomiting), virechana(bowel), takra dhara, abhynga,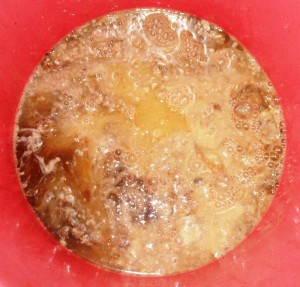 rakta mokshana are indicated.
• Ayurveda understands, it is an immunity deficiency disorder. That is why Rasayana treatment (rejuvenation) is indicated. It is achieved by internal administration of ayurvedic medicine.
• We will like to enlighten over a fact that Ayurveda and Astang Ayurveda believe in treating the patient, just not the disease. For psoriasis treatment we analyze the body, mind and nature of the patient. Psoriasis treatment in Odisha
What we do at Astang Ayurveda?
• We understand your problem.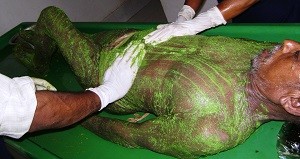 • We believe in our Ayurveda.
• We are your contemporary.
• We are competent in psoriasis treatment.
Psoriasis Ayurvedic Treatment at the skin clinic of Astang Ayurveda is practiced by expert skin doctor (dermatologist). Genuine screening of patient and disease, close monitoring, our hand made medicines, specialized psoriasis oriented panchakarma treatment, expertization over psoriasis treatment, personal care, health education are some of our many activities which give psoriasis patient a pampered and cared life.
Astang Ayurveda provides the best Psoriasis Treatment by Ayurveda panchakarma and medicine at Bhubaneswar and different parts of Odisha. People from different part of India like Ranchi, Jamshedpur, Kolkata, Chhatisgarh, Hyderabad come here for the Psoriasis Ayurvedic Treatment.
Related quick view:
Written By: Dr A P Nayak
You can Contact our Astang Ayurved hospital at Bhubaneswar, India 751020 phone@ 09437055021, 070081 76012, 0674-2352797 or email to at drapnayak@gmail.com, info@astangayurveda.com.
Best Psoriasis Ayurvedic  Treatment in Bhubaneswar Odisha.
Best Psoriasis Ayurveda Treatment hospital , Balangir, India.