Massage Centre in Bhubaneswar
Blindly, the wellness care department of "Astang Ayurveda" is the best Massage Centre in Bhubaneswar. Astang Ayurveda is the premier institute which started wellness care in Bhubaneswar. We started Wellness massage, Stress management, corporate stress management program, spine care at Bhubaneswar in a professional way. Inside the building of our hospital we run the best Massage Centre in Bhubaneswar.
Why Ayurveda body massage at Astang Ayurveda?
Astang Ayurveda is a year old organization in Bhubaneswar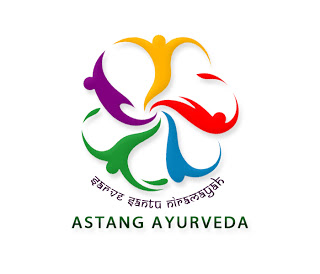 working for the wellness of people since 2000. This is the first organization who started the wellness concept and activity with along with the concept of clinics. Astang Ayurveda believes that the first objective of Ayurveda is to conserve the good health of a healthy person. It is achieved by Ayurvedic massage, Face care, foot care, Shiro dhara, Yoga, Steam bath, Rasayan sevan (Geriatric care), Vajikaran treatment (Aphrodisiac), Stress management.
Ayurveda body massage-Synchronizing body and mind
Ayurveda body massage-Different opinions
Ayurveda body massage-Benefits
Ayurveda Body Massage-Modern Medicine View
 Why Ayurveda body massage at Astang Ayurveda?
Massage Centre in Bhubaneswar | Special Features
We do have some special features for which "Astang Ayurveda wellness centre" is considered to be the best Ayurvedic massage centre in Bhubaneswar. Some of them are-
We provide a good atmosphere.
Customized treatment room with non decorative wall and roof that gives our guests a sense of security (under decoration there may be a hidden camera!)
Hygienic room, curtains, cushions and costumes.
The costume, bed-sheet and others are completely sterilized with autoclave machine.
Synchronized massage by therapists with immense and intensive experience.
Virgin oil of reputed Ayurvedic companies.
A/ c room with geyser and room heater facilities.
A soft drink after every massage.
Genuine massage at reasonable price with no compromise. To find the way to Astnag Ayurveda wellness center please click Road map to Astang Ayurveda.
Related quick view:
For a Massage Centre in Bhubaneswar
Quick booking you can Contact our Astang Ayurved hospital at Bhubaneswar, India 751020 phone @ 07008176012, 09437055021, 0674-2352797 or email to @ drapnayak@gmail.com, info@astangayurveda.com.
Why Ayurveda body massage at Astang Ayurveda?