Ayurveda Body Massage in Bhubaneswar
What is Ayurveda body massage?
Ayurveda Body massage in bhubaneswar is not far different from any other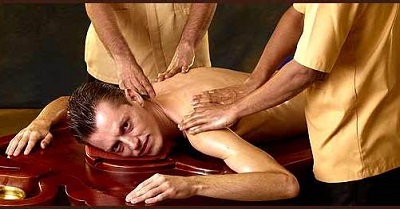 massage around the world. It is different by its concept. Ayurvedic massage is otherwise called Abhyangam or Avyangam in Sanskrit. In different massage centre it is called body spa. But Abhyanga means to move over the body that is to massage over the body. It can be both preventive and curative practice. Abhyanga is a part of "Dina charya" that is daily habit like passing urine and stool, brushing teeth etc. Massage can be practiced over anybody from childhood to old age. For a complete abhyanga, the massage zones include-
Head
Palms
Plantar area
Ears
Ayurveda body massage-Synchronizing body and mind
Ayurveda body massage-Different opinions
Ayurveda body massage-Benefits
Ayurveda Body Massage-Modern Medicine View
 Why Ayurveda body massage at Astang Ayurveda?
The body massage should always be performed in mode of Anulomana i.e. in the direction of the hair i.e. from head to toe.
Ayurveda body massage does have its own clinical value. It is not a mechanical friction in between the palms of the masseur and the skin of the recipient.  It is a psychosomatic link in between the two. This is a way of psychological connection in between the therapist and the guest.
At Astang Ayurveda there is a separate unit of massage centre to conduct the activity of body spa. Here we give stress over the synchronization of the hands of the therapists, the synchronization of the body and mind of the guest, the synchronization of the masseur and the receiver. The soft, skilled, expert and experienced palms take the guest to the land of dreams and sound sleep.
For a quick booking  of Ayurveda body massage you can Contact our Astang Ayurved hospital at Bhubaneswar, India 751020 phone @ 07008176012, 09437055021, 0674-2352797 or email to @ drapnayak@gmail.com, info@astangayurveda.com.
Best Ayurveda body massage in bhubaneswar
Ayurvedic body massage