Erectile Dysfunction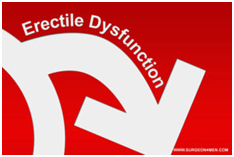 Erectile Dysfunction is a temporary problem. This is more psychological, less physical. The patient has to learn about the Erectile Dysfunction Causes, its symptoms etc. This is a sexual dysfunction. It prevents the erection of penis during sex. The person is not able to penetrate the penis into the vagina. It creates a physical and mental incompatibility among both of the spouse. At this point the male partner or both of them search for its Treatment.
What is Erectile dysfunction treatment?
What is Erectile Dysfunction
Erectile dysfunction is  the sexual dysfunction. Before knowing about ED we should know the mechanism of erection of penis. It is said erection is a hydraulic effect of blood inside the penis. After a sexual arouse in side the brain, the message gets transmitted to the penis. That promotes the inflow of blood into the spongy cells of the penis. The retention of the blood inside the penis maintains the turgidity. The turgid penis gets straightened and enlarged in size. That is called erection of penis or penile erection. Its dysfunction is called Erectile Dysfunction or ED.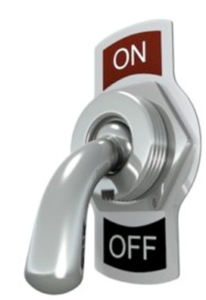 The above paragraph makes us understand that sexual pleasure or sexual dysfunction does not lie in the penis. It lies in the brain. Sexual dysfunction is just not a physical disorder, rather it is a psychosomatic disorder.
It is a disease or a complication of another disease?
The answer may be both. So the medicine is always not the same for  different people.
Erectile Dysfunction Causes
First of all we should classify the cause into physical and mental type. Then we may classify it into physiological and pathological.
The physical types of causes behind this problem may include congenital disorder, Low testosterone (Low T), sex without guide line, Traumatic injury, Malnutrition, Low back compression etc. The mental causes behind ED may include a small list of mental stress, strain, psychosis, schizophrenia etc.
Personal hygiene and cleanliness also matters a lot for a good erection. An untidy room, uncomfortable bed, stress with the female spouse, a disturbed relationship deprives a good sex through ED. Also excessive smoking leads to ED.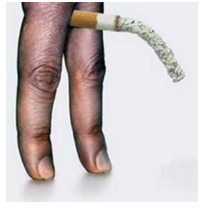 Physiologically it is observed, ED is a gradual process. The appetite for sex gets deteriorated with aging process. This is called  libido problem. It may be due to gradual decrease in the secretion of testosterone hormone. Low testosterone prevents libido and Erection of penis subsequently. Also the muscles and nerves gradually loose their normal function.
Diabetes, Arterosclerosois and many other neuro and cardiac disease prevents the inflow of blood into the penis. It gives rise to this Royal disease called ED.
Written by: Dr A P Nayak
For Erectile Dysfunction Treatment you can Contact our Astang Ayurved hospital at Bhubaneswar, India 751020 phone @ 07008176012, 09437055021, 0674-2352797 or email to @ drapnayak@gmail.com, info@astangayurveda.com.