What is Ayurvedic Body Massage?
Ayurveda body massage is not far different from any other massage around the world. It is different by its concept. Ayurvedic massage is otherwise called Abhyangam or Avyangam in Sanskrit. Abhyanga means to move over the body that is to massage over the body. It can be both preventive and curative practice. Abhyanga is a part of "Dina charya" that is daily habit like passing urine and stool, brushing teeth etc. Massage can be practiced over anybody from childhood to old age. For a complete abhyanga, the massage zones include-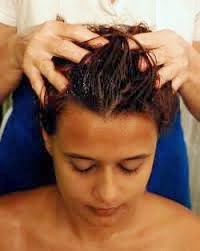 The massage should always be performed in mode of Anulomana i.e. in the direction of the hair i.e. from head to toe.
Ayurveda massage does have its own clinical value. It is not a mechanical friction in between the palms of the masseur and the skin of the recipient.  It is a psychosomatic link in between the two. This is a way of psychological connection in between the therapist and the guest.
For more information visit- 
Written by Dr A P Nayak
Mob: 9437055021
Email: drapnayak@gmail.com