Vamana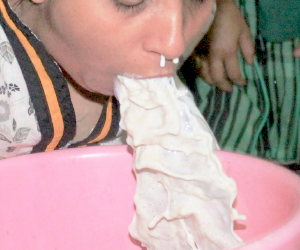 Vamana is  a Sanskrit word. It means vomiting. In Ayurveda Panchakarma treatment it is an induced process with a specific objective. In Vamana, undigested pitta and kapha are expelled forcefully through the mouth. This induced process is called Vamana.
There are certain herbs which induce vomiting. Madanaphala is the drug of choice for Vamana karma.  (Sarngadhara Sam  pu 4/7).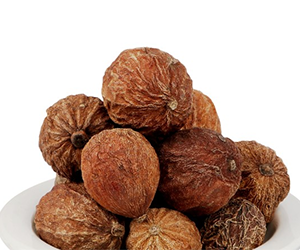 Vamana is made easy with supporting drugs which are called vamanopaga. Such as Saindhava lavana and honey.
Vamaneshu cha sarveshu saindhavam madhu ba hitam. ( Sa Sam ut 3/13)
Why Vamana? What is its benefits?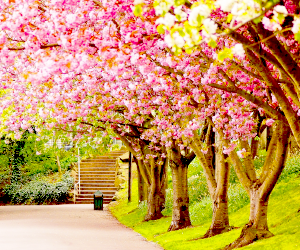 Tandra nidra aasya daurgandhyam kandusch grahani bisham .  Subantasya  na pidayai bhabanti ete kadachana.. ( Sa Sam Ut 3/34)
Vamana karma eradicates drowsiness,  deep sleep, foul smell of mouth, itching, duodenal dysfunction.
Also,the exaggerated Kapha dosha helps the harmful microbes get activated in the throat and upper part of body. Vamana helps eliminating that.
Season of choice for Vamana 
Certain time is considered to be best for certain activity. Vasanta ( spring ) season is the best time vamana karma. Because in spring season, the increasing temperature, melts the Kapaha dosha. It is easy to expel kapha remaining in an aggravated (prakupita) stage.
Mechanism of Vamana
Vamana karma includes two mechanisms. They are Chhedana and lekhana.
Slistan kaphadikan doshaan unmalayati yat balat.  Chhedanam tadyatha kshara marichani shilajatu.. (Sa sam  pu 4/9)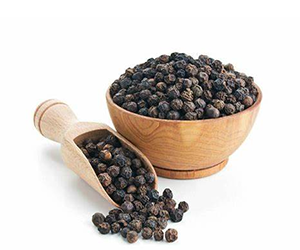 Drugs which remove the kapha and other dosha stuck to the srotas are called chhedana such as kshara, maricha, shilajatu.
Dhatun malan ba dehasya bishoshya ullekhayet cha yat.  Lekhanam tadytha kshaudram niram ushmam vacha yavaa.. (Sa Sam pu 4/10)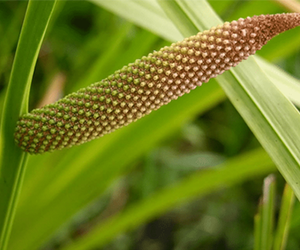 The drug which drags or scraps away the toxin by drying it is called lekhana such as honey, warm water, vacha and yava.
Vamana ayogya ( Not eligible for vamana)
Some people are not eligible to conduct Vamana karma. They are-
Garbha vati, ruksha, kshudhita, nitya dukhita, balo, brudha, krisha, sthulo, hridrogi, kshata durval, prasakta bamathu, pliha, timira , krimi etc. ( A Hr Su 18/3,4,5,6 )
Vamana yogya ( Eligible for Vamana)
We here with enlist the eligible people for Vamana Karma.
Navajwara atisara adhapitasruk raja jakshiminah. Kustha meha apachi granthi slipada unmada kasinah.. Swasha, hrullasa bisarpa stanya dosha urddhwa roginah.
Snehan and swedana before vamana.
Vamana is one of the Pradhan Karma (Prime operation) of Panchakarma treatment. Like every operation, there are preoperative managements. They are Snehana and Swedana.
Sneha sweda avakrutwagre yastu samsodhanam pivet.  Darususkamibaname dehasya bisiryate.. (Sa Sam Ut 3/ 36)
Performing vamana and virechana without sneha paana and swedana will break the health like a dry wood breaks down on bending.
Vamana procedure
There are certain pre operative activities which must be checked out by the doctor himself.
Check out if the patient is samyak snigdha and swinna.
If kapha utkleshan is done previous night or not with help of "matsya masha tiladibhihi".
If the patient had a sound sleep last night.
If digestion is proper.
Then advice the patient to stay in empty stomach leaving brudha, bala, durvala, kliba., bhiru intake of peya mixed with a little ghee.
Prepare the patient…
Let the patient drink wine or sugar cane juice or milk or yastimadhu kwatha up to the throat .
Vamaka drava paana…
Then select the suitable vamaka dravya for the disease and devote it to God.
How much Vamana?
The process of vamana should be continued until the pitta starts coming out or the kapha does not stop.
Measuring Vamana…
There are deferent majors to measure the grade of Vamana.
Measuring by Sign and symptoms-
Ayoga-No vomiting, interrupted vomiting,only medicine vomiting, spitting, itching, fever.
Samyak yoga- Non-interrupted vomiting, chronological elimination of Kapha, pitta and vata., mental pleasure, healthy feeling, end of vomiting.
Ati yoga- Froth, multi coloured, blood, tiredness, burning throat and chest, black out, head reeling, dryness of throat, neurasthenia and sometimes death.
 Measuring by number of vega…
Avara-4 vega
Madhya- 6 vega
Pravara- 8 vega
Measuring by quantity…
            1 prastha= 768 ml
            1.5 prastha= 1.152 lit
            2 prastha= 1.536 lit
Dhooma Paana… the medicated smoking
Dhooma paana is advised after vamana to remove phlegm stuck to the throat and the respiratory tract.
Written by: Dr A P Nayak
Email: drapnayak@gmail.com