Kishor Chandra Panda
Chief Manager, State Bank of India.
I am Mr Kishor Chandra Panda, Chief Manager from State Bank of India, a regular visitor to Astanga Ayurved, Pokhariput, Bhubaneswar since last three years and taking treatment for my joint and waist pain. The treatment rendered by Dr. A P Nayak alongwith his staff members is really excellent. I have been taking regular medicines and massage which has cured me more than 90% and feeling energatic and cured. The treatment along with behaviour of the team is really cordial and homely. I feel that it is one of the best institutes in Odisha for ayurved treatment. This institute has a climax like an ashram. I wish all success.
Ashis Bej
My 78 yr old father was suffering from several ailments including back and neck and admitted here in Feb 16, 2016 and was treated for 28 days. During this Dr Ambika Nayak's commitment and involvement was appreciable. He is a good Ayurved doctor and his approach towards the patient and the issues is positive. I wish him good luck and hope he helps more people like he did to us.
Snat Nayak:
My Grand mother had a bad low back pain.The orthopaedic surgeons told me that it's a case of PIVD. To overcome the trouble of spine surgery, we approached DR A.P. Nayak at Astang Ayurveda…After 21 days of treatment and follow up, She is fine and leads a comfortable life.
Silvana Duarte: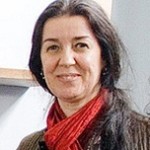 I remained in this hospital for 25 days in January 2016. Dr. Ambika Nayak is a very competent professional and his staff are very helpful and welcoming. Accommodation and food is very good. This is definitely a hospital I would like to visit again.
Silvana Duarte – Brazil
A Google User:
I am very glad to inform you all that Astanga ayurveda helped me so much to get well soon ….
its totally ayurvedic n have best facility with no side effect .
doctors r very supportive n staff are
helping…
i got best treatment in less cost…i will suggest every one who have any problem please visit Astanga Ayurveda you will be fit and fine for your whole life…
Munindra Deka:
Gauwa Hati, Assam.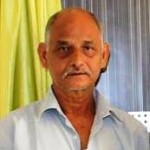 I herewith acknowledge that I am very glad to have my wife treated at Astang Ayurveda for Motor Neuron Disease or MND. My wife Mrs Taru Deka was not able to speak and swallow food. She was not able to stand and walk. Now she can swallow food. Her speech has been developed. She can walk with the support of the walker.
I admire the dealings and behavior of Dr A P Nayak and the staffs of the hospital. The food available in the hospital is very good and healthy.
I wish success to Astang Ayurveda.
Swati Priyadarsini:
Thick coarse hair to normal. Normal hair to sparse and fine ones…
6 yrs of severe hairloss has been quite a traumatic journey for me.. Various allopathic and homeopathic treatment hardly had any long term impact. One topical homeopathy treatment (don't whether it worked for my hair loss or not) ended up making my hair strand unbelievably thin, fine and very much prone to breaking.
Finally I decided to look back to Nature for relief. I underwent 10 days of Takra Dhara at Astang Ayurveda. Frankly, I had been sceptical about the idea of handing over my head with so little hair left to the staff there. But for the first 2 days, I had to lose no more than my normal hair loss per day. It gradually resulted in fewer strands every time I combed, oiled or shampooed my hair.
Today is the 10th n the last day of the Dhara and I must say that the number of hair I lose now is somehow close to normal.
I just hope it is the last treatment for hair loss I have taken till date. I thank Dr. Ambika and his team for giving me this ray of hope when I had none left.
Jayaprava Sahu:
Astang Ayurveda has miles to go… I like the hospitality very much. All is well here. one should visit the center to regenerate and rejuvenate……….
Thanks to Dr. A.P Nayak along with his team.
Dr. Abhash Panda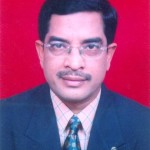 It is one of the premier ayurvedic treatment centres of Orissa. Strategically located in the heart of capital city of Bhubaneswar having fully trained and competent staff to deal with old and recurrent health problems. Their very approach to treatment is very authentic and traditional.
I have this centre many times during my stay at Bhubaneswar and found the treatment very effective.
A Sahoo:
I had been to Astang Ayurveda hospital for my grand mother's PID treatment. I really appreciate its treatment pattern, genuine way of costing the treatment, the charity, the hospitality inside the hospital. We are very much thankful to Dr A P Nayak and his team.
R.C  Pradhan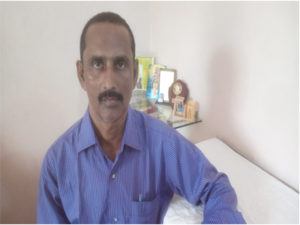 I sri R.C  Pradhan, from Rourkela working as Sr. Tech Indian Railways(S.E Railways) Bondamunda, suffered from Parkinson disease. I received modern medicines treatment. It was not sufficient. So I went to Astang Ayurveda, Bhubaneswar.
I took complete Ayurveda Panchakarma treatment. After 28 days there was significant improvement in my health.
I very happy with the cleanness of the room and corridor of the hospital. The staffs are very humble & cooperative. The stay at the hospital was really heart touching.
You can Contact our Astang Ayurved hospital at Bhubaneswar, India 751020 phone @ 07008176012, 09437055021, 0674-2352797 or email to @ drapnayak@gmail.com, info@astangayurveda.com.