Migraine Treatment | Treatment for Migraine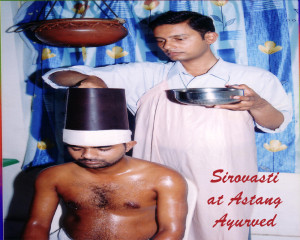 Migraine Ayurvedic Treatment is an interesting subject. Migraine is associated with acidity. The patient complains of headache with nausea on exposure to exertion and heat that subsides after vomiting. It suggests "the association of acid peptic disease with migraine should be taken into consideration during Migraine treatment".
Migraine treatment is easy now. Say as easy as shopping the medicine for Migraine treatment. Please click shop and cart the best Ayurveda medicine for Migraine treatment and internal Migraine medicine.
What are triggers and symptoms of Migraine?
What is the treatment for Migraine?

Migraine Treatment
Astang Ayurveda suggests avoiding all the reasons behind a migraine headache. All the trigger factors like flashing light; anxiety and stress, lack of food and sleep, sun, hormonal changes, headache food like oily and spicy food, Junk food, caffeine, genetics and environment should be avoided. The patient is advised not to hold, instead to clear up all the urgency of flatus, stool, urine, sneezing, thirst, hunger, sleep, cough, breath, yawn, tear, vomit, semen. Patient should have control over anger, jealous, greediness, misery, worry etc.
An organized life style will give a migraine free life.
Ayurveda suggests to have control over Traya Upastmbha (three sub pillar of life) i.e. food, sleep and sex. The treatments performed in Astang Ayurveda for the cure of migraine are as follows.
— Abhyanga, Murdha taila (Siro Basti), Siro Dhara, Vamana, Virechana, Nasya, Anuloma viloma pranayama.
— Vata shamaka and vatanulomaka medicine, but no analgesic.
— Amlapitta (hyper acidity) treatment with medicine of migraine.
At Astang Ayurveda we provide both indoor and out door treatment for Migraine with internal Ayurvedic medicine and Ayurveda pancha karma treatment.
Written and Edited by Dr A P Nayak
Related quick view:
You can Contact our Astang Ayurved hospital at Bhubaneswar, India 751020 phone @ 07008176012, 09437055021, 0674-2352797 or email to @ drapnayak@gmail.com, info@astangayurveda.com.