Specialized Ayurvedic treatment for Paralysis 
Paralysis is not a disease with pathological changes inside the body. Although it is result of a cerebro-vascular accident, lots of biochemic changes take place in the body. That is why only medicine or only exercise cannot help the patient. A specialized approach to the disease with Ayurveda panchakarma treatment brings success to the doctor and happiness to the patient. Specialized Ayurvedic treatment for Paralysis is available.
Within three months after the CVA is the best time to rehabilitate the hemiplegia. Only physiotherapy is not sufficient to achieve the target within three months. Ayurveda does have good medicine to strengthen and nourish the nerves and muscles. Also the Panchakarma treatment with all the Ayurvedic therapies helps the rehabilitation process.
What is CVA? What is Paralysis? What is its sign and symptoms?
What is the specialized ayurvedic treatment for CVA/Paralys Management?
What is the importance of Family support for a Paralysis Patient?
Bamboo theory for Specialized Ayurvedic treatment for Paralysis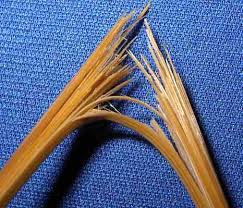 Take one dry bamboo stick. Try to make a ring. It will break down. Take another bamboo stick of the same kind. Keep it inside an oil tank for seven days and warm it up with fire. Then try to make a ring of it. You can do it without any breakage.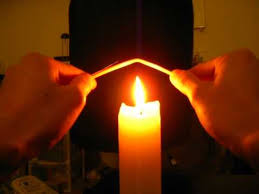 Miracle
An oil treatment and heat brings a change of flexibility in the dry bamboo. Then imagine its effect over a living man. Miracle is that oil and heat treatment is the pre-operative management of the main operation of Panchakarma. Then imagine the effect of Panchakarma treatment.
What we do at Astang Ayurveda?
We understand your problem. We believe in our Ayurveda. We are your contemporary. Genuine screening of patient and disease, close monitoring, our handmade medicines, specialized CVA/Paralysis oriented pancha karma treatment, expertization over CVA management, personal care, health education and above all an integrated approach with the help of pancha karma, yoga, physiotherapy, and modern medicine (prescribed by your last modern doctor/ alopathic doctor) are some of our many activities which give CVA patient a pampered and cared life.
Written and Edited By Dr A P Nayak
On Dt 04.11.2015
You can Contact our Astang Ayurved hospital at Bhubaneswar, India 751020 phone @ 07008176012, 09437055021, 0674-2352797 or email to @ drapnayak@gmail.com, info@astangayurveda.com.
Ayurvedic Treatment for Paralysis in India
We provide Specialized Ayurvedic treatment for Paralysis.