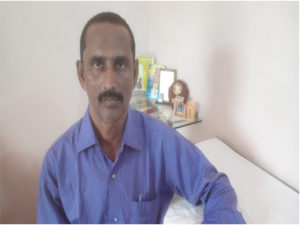 Testimonials Parkinson's Disease
I Sri R.C  Pradhan, from Rourkela working as Sr. Tech Indian Railways(S.E Railways) Bondamunda, suffered from Parkinson disease. I received modern medicines treatment. It was not sufficient. So I went to Astang Ayurveda, Bhubaneswar.
I took complete Ayurveda Panchakarma treatment. After 28 days there was significant improvement in my health.
I am very happy with the cleanness of the room and corridor of the hospital. The staffs are very humble & cooperative. The stay at the hospital was really heart touching.