What causes osteoarthritis ? What are the causes of osteoarthritis?
What are the signs and symptoms of osteoarthritis ? How ayurvedic treatment of osteoarthritis is different ?
Osteoarthritis signs symptoms treatment
For the treatment of osteoarthritis, we practice traditional Ayurveda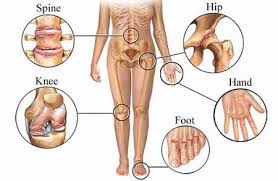 panchakarma treatment at Astang Ayurveda with a specialized approach to the disease, the cause, the signs and symptoms of osteoarthritis, the diet and nutrition for osteoarthritis and the Ayurvedic medicines which brings success to the doctor and happiness to the patient.
We will like to enlighten over a fact that Ayurveda and Astang Ayurveda believe in treating the patient not the disease.
Osteoarthritis signs symptoms treatment
Osteoarthritis signs symptoms treatment are a gradual and continuous process. The complain with the knee is more prominent than the other joints. Because, it is the largest weight bearing joint. At first there is intermittent pain with tenderness that evokes with frequent use of the joint. There may be swelling and temperature, in single word inflammation. Limited movement of the joint with pain and a crackling sound (crepitation sound) may be observed. It becomes difficult for the patient to sit down and stand up with worse knee joint pain.
Ayurveda tries to to eliminate the cause. The doctors at Astang Ayurveda prescribe a dietary guide line, natural medicine. There are certain herbs in Ayurveda which generate calcium. They are always better than the live calcium.
Modern medicine vs Ayurvedic treatment:
There is no recovery from osteoarthritis in modern medicine. Pain killer is considered to be a prominent solution. Knee replacement is another alternative solution. Osteoarthritis signs symptoms treatment
But in Ayurveda it can be recovered. Because, the muscle, ligament, synovial fluid are regarded as dhatu, the tissue. The tissue made of the somatic cells can be regenerated by proper treatment, food and life style, medicine, preventive measure. Osteoarthritis signs symptoms treatment
What we do at Astang Ayurveda?
• We understand your problem.
• We believe in our Ayurveda.
• We are your contemporary.
• We are competent in osteo arthritis treatment.
• Genuine screening of patient and disease, close monitoring, our hand made medicines, specialized osteo arthritis oriented panchakarma treatment, expertization over osteoarthritis treatment, personal care, health education, exercise are some of our many activities which give osteoarthritis patient a pampered and cared life.
Take appointment with our Dr. Ambika Prasad get cure from joint pain and Rheumatoid arthritis . You can Contact our ayurved hospital at Bhubaneswar @ 09437055021,09439255540,0674-2352797, 0674-2352797 or email to at drapnayaka@gmail.com, info@astangayurveda.com
Written By: Dr A P Nayak
Email Id: drapnayak@gmail.com
Best Osteoarthritis Ayurvedic Treatment Bhubaneswar, Odisha.
Best Osteoarthritis Ayurveda Treatment, Balangir, India.
Astang Ayurveda, Ayurveda joint care in Bhubaneswar, Signs and symptoms of osteoarthritis, Osteoarthritis signs-symptoms-treatment, Ayurvedic treatment for osteoarthritis, Ayurvedic treatment for knee joint pain, Ayurvedic treatment for degenerative arthritis, diet and nutrition for osteoarthritis, Dr. Ambika Prasad Nayak